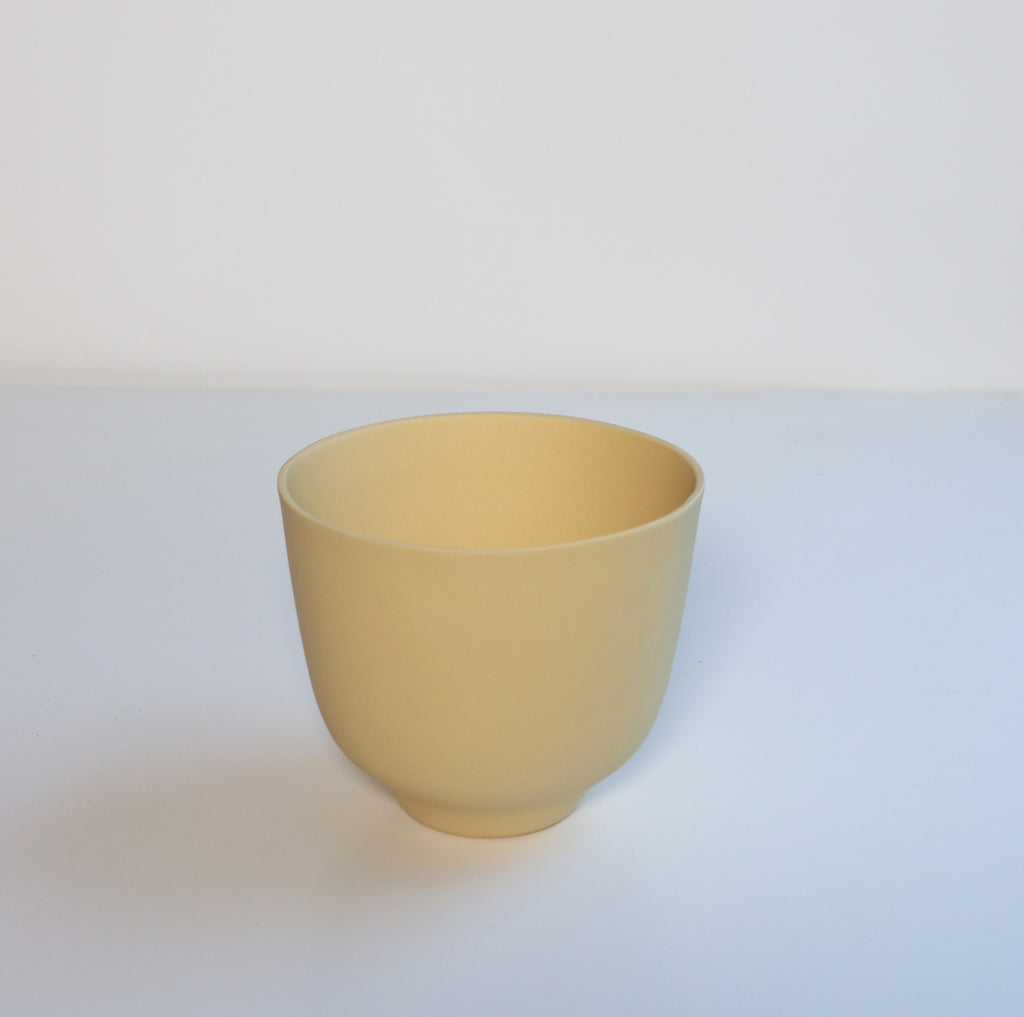 January Bowl - Dark Yellow
The dark yellow January Bowl is handmade in Los Angeles from unglazed colored earthenware clay, is slip cast and polished to create a beautiful smooth matte finish. This is very limited edition.
Each piece is crafted by hand - this means slight irregularities in size and texture may occur. This is to be expected with any handmade product, however, and is part of what makes each product truly unique and special. The earthenware clay is tinted throughout, as opposed to simply coloring the surface with a glaze. This gives a unique depth of color to each individual piece. 
Care Instructions:

Dishwasher safe but not safe to use in an oven or over an open flame. Please take care to rinse and dry immediately after use to prevent staining. Like wood, metal or leather - unglazed ceramic is an organic material that will change and patina with time. The appearance of our earthenware vessels will change and patina as it ages; this is a natural characteristic that is intrinsic in the material and part of what makes it special. The darker colors are known to show the most change and patina when it comes into contact with oils. Also from food or drinks (like coffee) to cooking oils or oils from ones hands.
Size: 4""h (10.16cm) x 4.75"d (12.065cm)
Handmade in Los Angeles, California  
Material: Colored Earthenware Clay
Please note the minimum order amount for shipments to the UK and EU are £135, €150. Due to changes in tax law you will now be charged VAT and duty when it enters the country.